Nissae

"Rituals"


Headpieces for video performance
Unique pieces
photography -> Delphine Jouandeau
Video in collaboration with Zahra Sebti.
Nissae is a symbolic and contemplative tale. This video stages the transmission of knowledge of the femininity of a guide to an initiate in 7 rituals:
" I am a girl, I am a woman, I am a house, I am a spider, I'm happy, I'm thought, I'm empty."
It is built cyclically. The guide becomes an initiate.
Here a sculptural headpiece for recorded performance. Unique piece, made with hair, metal, ceramics & glass fiber.
Sculptural pieces related ->
Nissae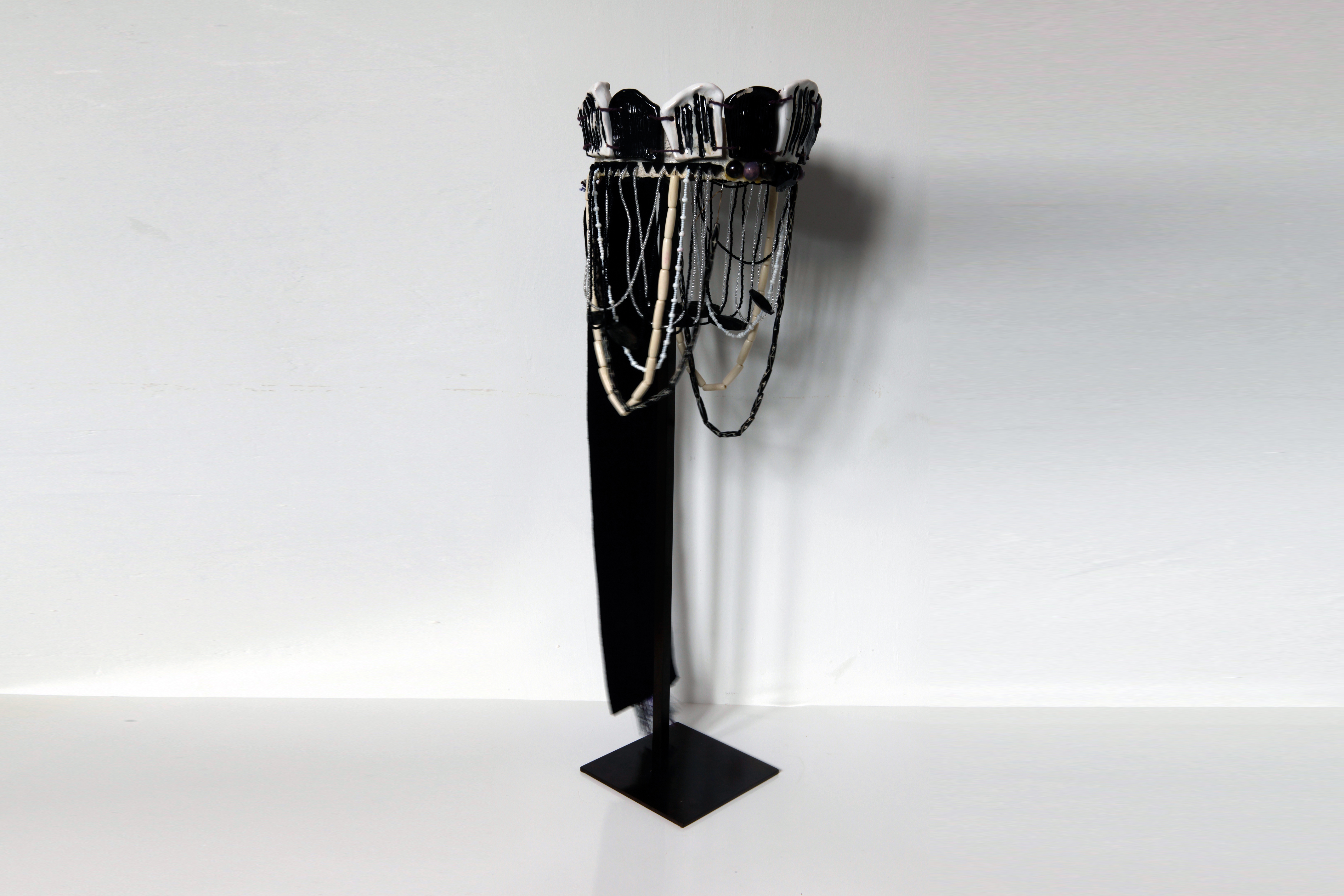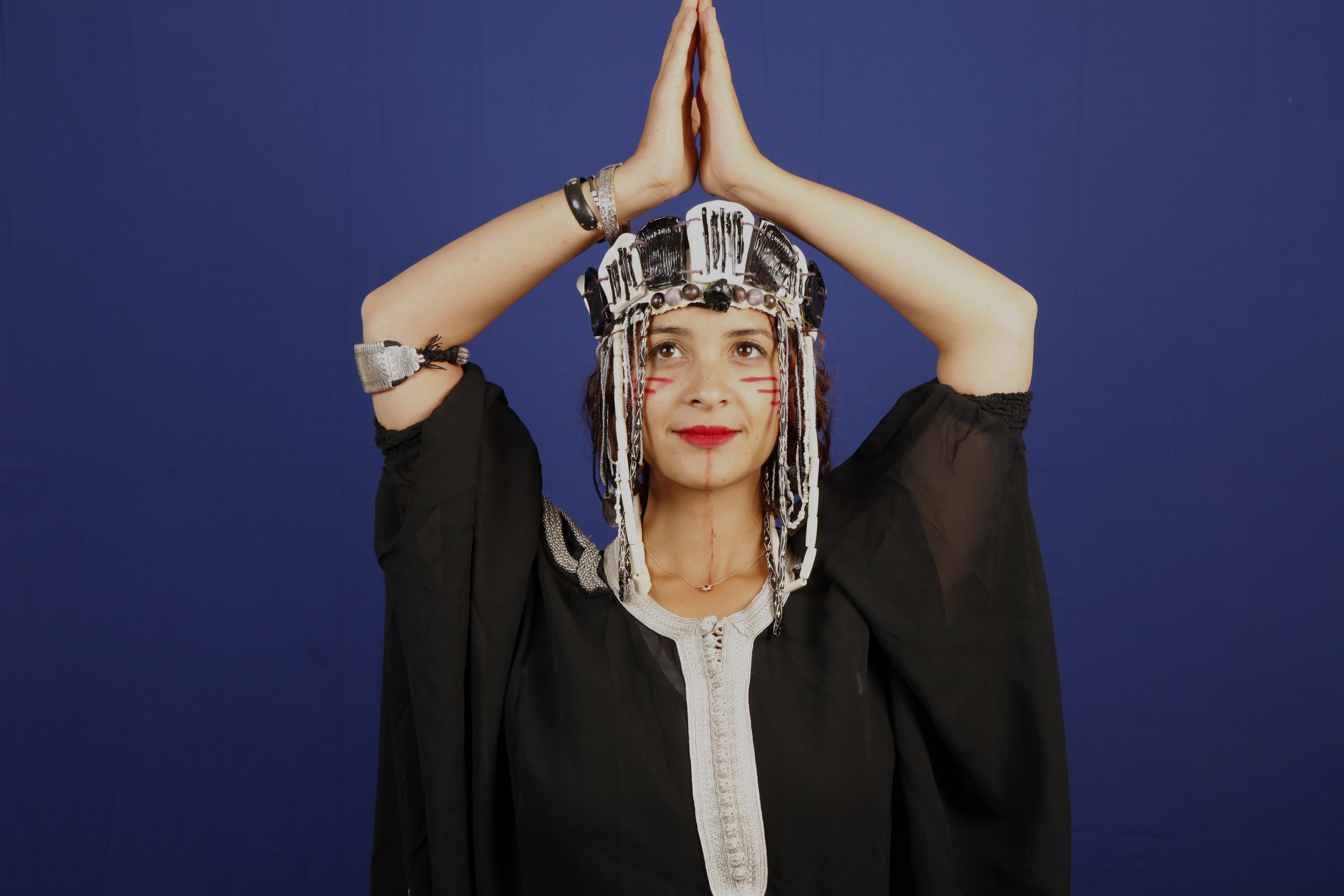 Taille unique /Size :
Céramique émaillée, cheveux, métal & fibre de verre.

---
Jewelry by