Self-Love
"self-love "


Hair & metal mask
Unique piece for performance - 2012

Wanting your own creation, to desire, desire yourself. Paradox of desire.
Self-Love is vidéo screen behind a metallic door with an eye on the street, to refer to peep show.

It is about the representation of the desire of your own body in reference 
to the myth of Narcissus. And this paradox as Narcissus did not like himself, as 
he let himself die, he loved his image and did not go through appearances. My body broken into pieces by the mirror where 
the fragments develop a sexual metonymy with ceramic elements, which leads, not to death but hysteria. Where the pleasure and pain 
are united in a state of happiness. Arc of hysteria - the rise of tension 
and its release.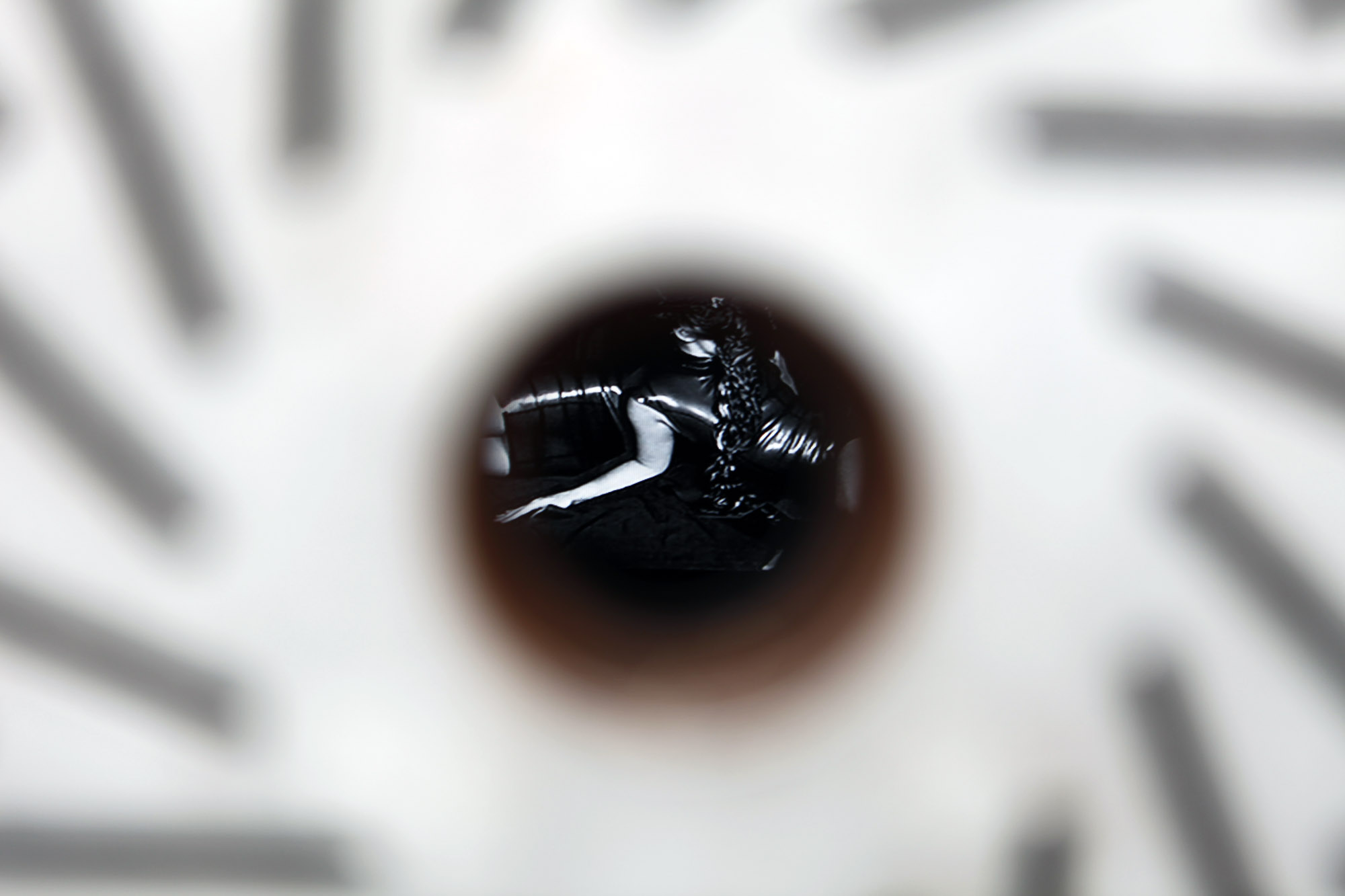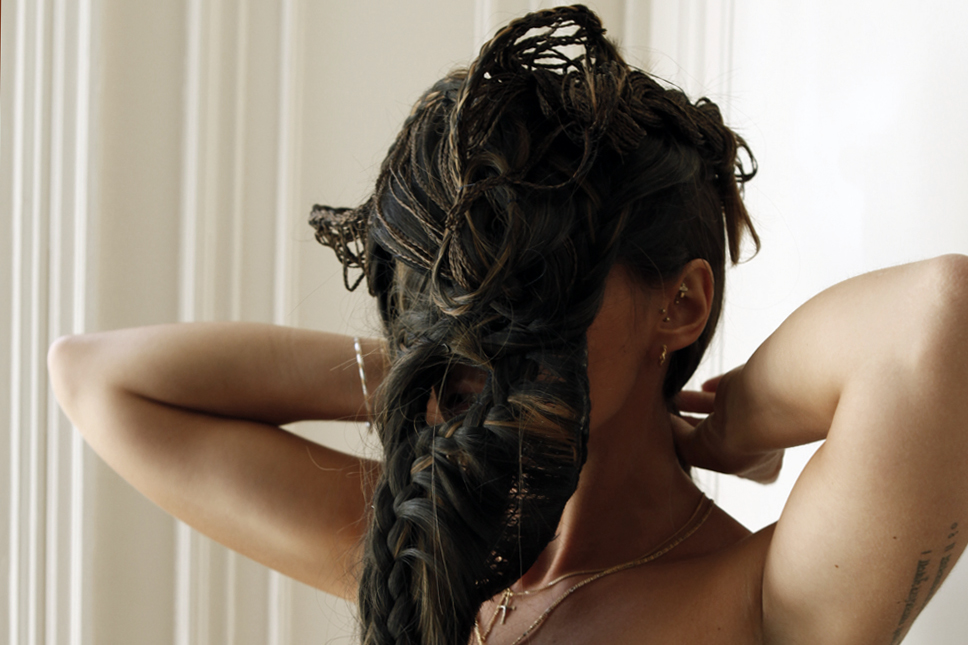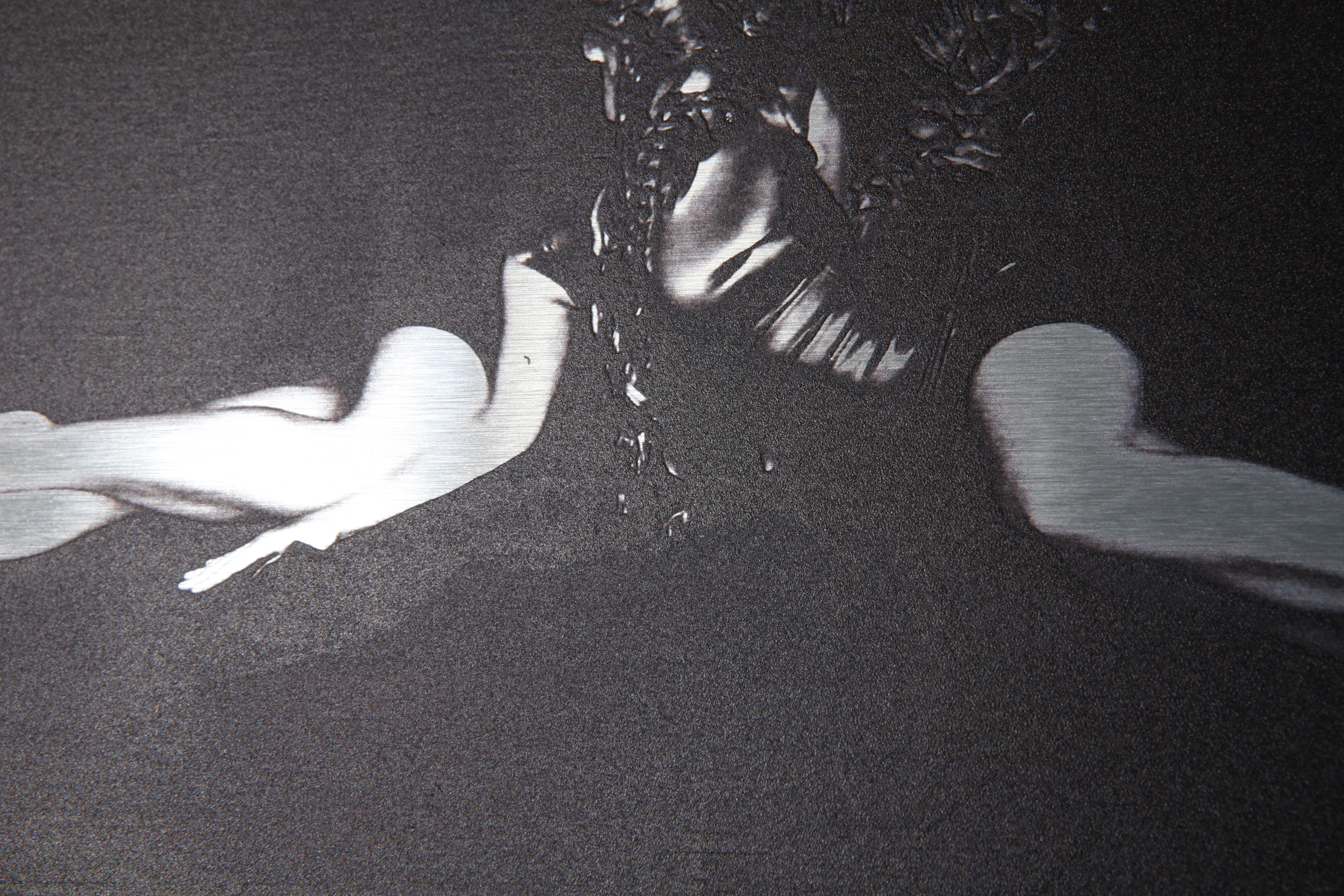 Taille unique /Size :
masque de cheveux & métal pour performance

---
Jewelry by